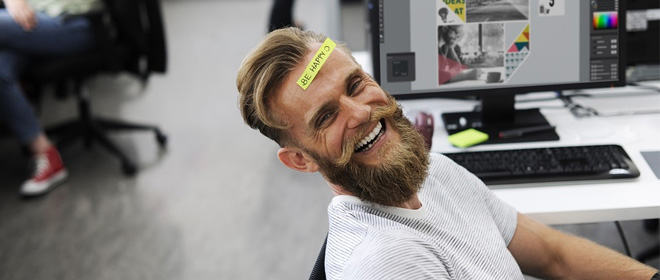 Whether you run a small business from a home office or a rental space, staying within a set budget is a priority. Though you need office supplies and equipment, you can't afford to overspend when you're just getting started. Thankfully, there's a complete line of budget-friendly equipment that's aimed toward those who operate small businesses. If you're looking for a quality printer that's easy on your wallet, we have half a dozen that you don't want to miss.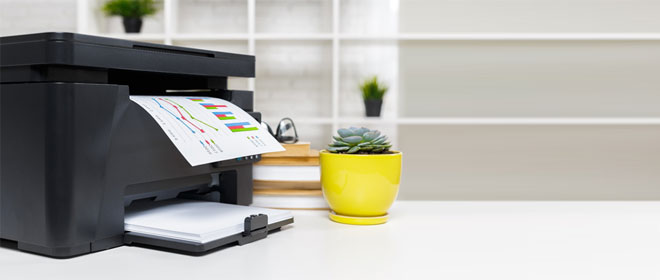 Small offices benefit from small printers. After all, there's not much space for large, heavy-duty equipment. However, you still need equipment that can perform heavy-duty tasks. Before you select a printer, you should determine your exact needs. For example:
Do you need to connect wirelessly to the printer?
Would a touch display provide easier navigation?
How many pages per minute will you need?
Should the printer also scan and make copies?
All-in-one printers are common in small businesses because they offer so much functionality. This list contains mono and multipurpose printers for low- and high-volume printing in both homes and small offices.
1. Brother HL-L8350CDW
The Brother HL-L8350CDW offers great value for a reasonable price. It has fast printing speeds, low running costs and great print quality. However, it weighs about 50 pounds and may seem a tad bulky in a small office space. It lacks a scanner, so you may need to go for an all-in-one printer if you need extra functionality. On the plus side, it prints 30 pages per minute, making it a speedy printer for busy offices.
2. Brother MFC-L8600CDW
Brother printers are popular in homes and offices for a reason: They provide fast speeds and great print text at a decent price. The Brother MFC-L8600CDW is no different. It can print 30 pages per minute and accepts paper sizes from A4 to folio. It has a 35-sheet automatic document feeder and is rated for use up to 3,000 pages per month. This printer has USB and Ethernet ports, but you can also connect to it wirelessly with your Android or iPhone mobile devices.
3. Samsung Xpress M2835DW
The Samsung Xpress M2835DW is a quiet printer with an inexpensive price tag. It's fast, offers great print quality and supports wired and wireless connections. This printer has a compact size, making it perfect for use in smaller offices. It prints 28 pages per minute and is easy to use thanks to its simple button layout.
4. HP Officejet Pro 8720
The HP Officejet Pro 8720 is an all-in-one printer that has printing, scanning, copying and faxing capabilities. Its small size makes it ideal for use in smaller office spaces, and its 37 page-per-minute print speed makes it just as good for medium-sized businesses. It holds 150 sheets and can connect to your wireless network, making it easy to fire off prints without the need to plug into the printer.
5. Canon Pixma TS9020
The Canon Pixma TS9020 all-in-one printer is an affordable option for home office use. It has a 5-inch LCD touch display for easily setting up printing or scanning tasks. You can print up to 15 pages per minute, and it takes about 19 seconds for a color copy to finish. Some of its most interesting features include Bluetooth, Wi-Fi and cloud printing.
6. Epson WorkForce Pro WF-4640
The Epson WorkForce Pro WF-4640 printer offers high speeds and all-in-one capabilities such as printing, copying and faxing. It can print up to 20 pages per minute and has a 35-page automatic document feeder. Because it has two-sided printing, you can save on paper in the office. The 4.3-inch touch display makes it easy to use the printer for scanning and other office tasks.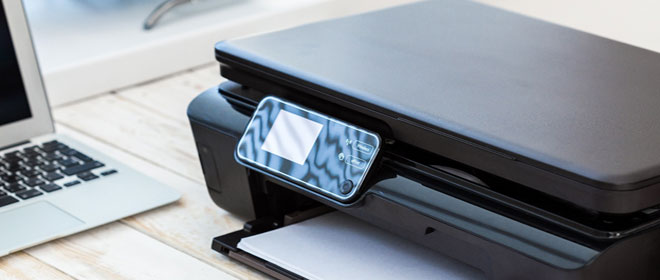 Just because you're on a budget doesn't mean that you have to sacrifice print quality and necessary printer features for your small business. Even if the six printers on this list don't appeal to you, there are dozens of budget-friendly alternatives from which to choose. Whether you prefer wireless printing or need a printer that scans and copies, you can find a business-oriented printer for your office without spending an arm and a leg.