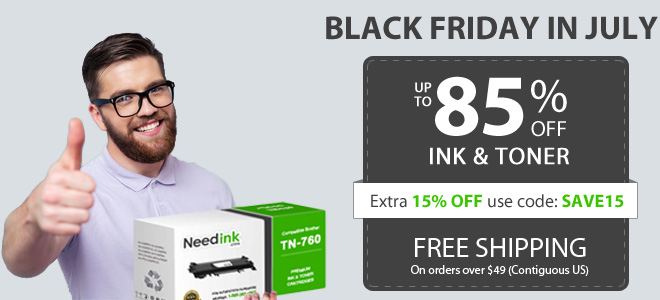 Discount Printer Ink and Toner Cartridges
Have you ever considered purchasing discount printer ink cartridges but were hesitant because you were unsure of the quality and the performance of the product? Well, you are not alone! With an increasing number of ads for ink and toner cartridge from competing companies, consumers are having to trust their gut, rather than making an informed decision.
Needink.com is a leading supplier of discount printer ink cartridges and one of the largest online ink and toner stores in the country. With nearly two decades of experience and millions of satisfied customers, we offer the highest quality printer ink cartridges at the lowest prices you can find anywhere. Purchasing discount ink cartridges does not mean you have to compromise on quality – ever!
Shop Popular Printer Ink and Toner Cartridges