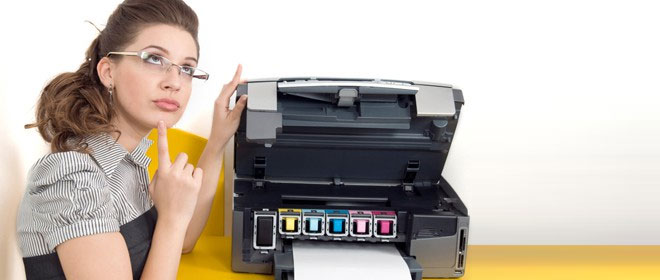 First, let's try to understand what really constitutes a good deal. As American consumers we place high demands on the quality of the products we buy. At the same time our Black Friday culture has built what can be looked upon as retail theater where hordes of consumers flood into malls looking for huge savings while throwing the occasional elbow into the face of their neighbor who is trying to grab the same television. In most cases, these people are falling prey to the illusion they are getting a good deal. The general assumption is that big box stores stock up on products and then slash prices on the items that don't sell thus taking a blow to their profits. Here is how it really works: these businesses work backwards with their suppliers to set prices that will gift them a profit even after markdown. Here is an example: let's say that the highly coveted cappuccino machine you saw with the self-cleaning feature is on sale for 60% off at $79.99. Sounds like a good deal, right? But here is a secret: it was never meant to sell at its $199.97 price tag! It was orchestrated with the discount injected in. Furthermore, most have strange brand names that you never heard of and won't last nearly as long as the Sonys and the KitchenAid brands that we are all familiar with. So how do you know you are truly getting a good deal on refurbished ink cartridges from your seller?
How to Know if You Are Getting a Good Deal on Refurbished Ink Cartridges
So what constitutes a good deal? It's simple, and it's all about the customer: it is the sale of a high quality product that costs significantly less than its suggested retail price at a number that individual consumers love. So one could argue that a good deal is in the eye of the beholder. If one guy thinks that saving 20% off on a set of Bose earbuds is a great deal, but his sister thinks that 20% is nothing to jump up and down over, then it is not universally considered a good deal. Now imagine those Bose earbuds are reduced down to 50%--a number that is sure to even excite the sister and further accelerate the excitement in the guy who was happy with a 20% price cut. So in order for a deal to be truly good, the discount must broadcast a number that even the biggest tightwad would jump at.
Refurbished Ink Cartridge Products: Yay or Nay?
First of all, let's understand what we are really talking about here. A refurbished product is defined as an OEM (original equipment manufacturer) item that was returned to the distributor or sold and then re-claimed by another company that repairs it back to factory fresh conditions for the purpose of re-sale. Apple, a high quality electronics company that everyone has heard of including those who live under rocks, is notorious for rarely offering discounts on their products. But if you go to their website you can get refurbished iPods, MacBooks, and iPhones that look and function like something untouched on the shelf in one of their retail stores. The key to getting a good deal on refurbished products is to check to see if they come with a warranty or guarantee to function at the highest standards like their untouched shelf offspring.
Refurbished Ink Cartridges: Spot the Real Bargain and not the False Jargon
Roughly 85% of all American households have a printer, and one out of four are used in a home office. This means the world of inkjet cartridges is highly competitive, and every print and toner company under the sun is claiming to offer the best deals. So how can someone spot a real bargain versus false jargon?
First of all, you will want to know exactly what their refurbish process entails. Some companies may claim that a product has been refurbished, but in reality all they did was give it a once-over and a quick clean. NeedInk.com is a shining example of what to look for, and their process goes like this:
.Incoming inspection - A visual inspection is performed on each cartridge by an expert who then tests the circuits with an electric tester to ensure that the quality is of the highest.
.Green responsibility - Integrity means something, so all non-conforming parts and packaging components are recycled.
.Cleaning & preparation - Certified technicians empty and clean the waste ink from each cartridge with specially designed high-capacity cleaning systems. Then they add a brand new sponge identical to the original one.
.Digital auto filling - Custom formulated ink is funneled into each cartridge filling it to OEM standards using propriety filling techniques.
.Sealing - Instead of using glue ink cartridges are welded shut using a special micro technique that ensures 100% leak-proofing.
.Post testing - Each cartridge is post-tested in which industry mandated print tests are performed to ensure only the highest quality. Then statistical checks are performed as an extra security check before the cartridges leave the facility.
.Packaging - The cartridges are polished, cleaned, and heat-sealed into vapor resistant bags and are double packaged for shipping.
.Quality control - Each step in the delicate production process is monitored by a quality control officer to ensure the cartridges perform at the same standards as the original factory issued product.
These steps all ensure that the pinnacle of industry standards are kept at all times, without compromise. However, not all ink distributors adhere to the standards followed by NeedInk.com.
When a Deal on Ink Cartridges is Just Another Sales Illusion
We talked about what inaugurates a good deal and how retailers will create sales illusions to hypnotize and sucker in consumers. Here are some of the ways ink cartridge companies cut corners to make a profit:
They use starter cartridges that hold a limited capacity of ink but they look like. the full-sized capacity refurbished OEM cartridges.
The same sponge is used.
Cartridges are glued instead of welded shut.
Cartridges are not filled to capacity.
Cartridges are not cleaned of waste ink
Ink cartridges that meet the fate of such haphazard practices sell for dirt cheap. But here is where the illusion rests: these cartridges aren't even worth their attractive sticker price. In this case you truly get what you pay for, and is this really a good deal? Remember, in order to get an amazing deal on refurbished ink cartridges you need a top-quality product that will function at the highest standards for a fraction of the suggested retail OEM shelf price. It should also come with a warranty or guarantee.
We Offer the Best Deals on Ink Cartridges!
Go ahead and take up the ink challenge! Compare NeedInk.com prices to any of the big box stores and discover how you can save hundreds of dollars a year on printing while still enjoying the same top notch quality you are used to! All of our products are backed by a one-year guarantee giving you the confidence to know that you are truly getting a great deal on ink cartridges! Happy printing!