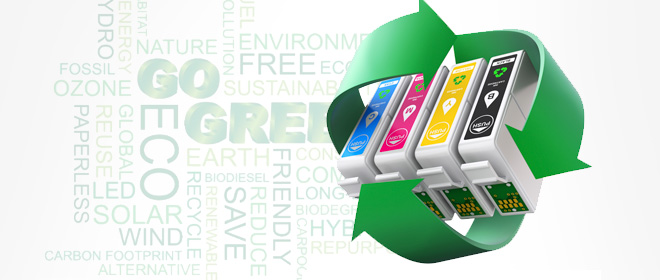 Large businesses can go through a single ink cartridge in a day. Even small- and medium-sized businesses empty a lot of cartridges every month, especially if they're printing document after document for filing. Once these cartridges are empty, where do they go?
Some businesses toss out their empty ink cartridges, but there's a better way of doing it. Recycling your cartridges not only reduces waste in landfills but also could bring money back into your business. It all depends on how you go about recycling your ink cartridges and whether or not they're still in good condition.
Are Ink Cartridges Recyclable?
Ink cartridges are in fact recyclable. They're made from plastic and can be melted down and used to create other products. However, you don't want to toss them in a standard recycle bin outside your home. The ink could stain everything and make a real mess. You need to recycle your ink cartridges like you would recycle paint. You'll need to find a dedicated recycling facility that specializes in separating materials and putting them in the right place.
Is the Ink Cartridge Empty?
Before you recycle your cartridges, you should make sure that they're completely empty. You'll need to run a few tests before taking them out of the printer and adding them to the recycling box. Most printers have lights or messages to indicate when the cartridges are low or empty. However, it is possible to have ink in the cartridge but register as empty in the printer.
If you haven't used the printer in some time, the ink can settle and harden. When the printer can't pull ink from the cartridge, the warning light or a message on an LED screen will alert you of the problem. If it's a standard inkjet printer, remove the cartridge from its slot, and perform a wet paper towel test to check for any remaining ink.
Wet a paper towel.
Place the cartridge on the paper towel.
Make sure that the copper or gold side is facing down.
Wait 10 minutes.
Use a dry paper towel to clean the surface.
Place the cartridge back in the slot.
Perform another print test.
If it doesn't print, perform the step again, or toss the cartridge in your recycle box.
4 Ways to Recycle Ink Cartridges
1. Drop them off at a recycling facility.
Recycling facilities take a lot of materials such as oil and ink cartridges. Search online for the closest recycling facility near you, and inquire about its recycling options. Box up your ink cartridges in a leak-proof container, and take it to the facility. If you have unused cardboard or other recyclable materials, take them with you to knock out two things at once.
2. Take them to an office supply store.
Check your local office supply stores to learn about their recycling policies. Most office retailers take ink cartridges and will ship them off for recycling. Some stores may also refill the cartridges and resell them at a discount. Whether you have ink or toner cartridges, taking them to an office supply retailer is better than tossing them in the trash and polluting the environment with more non-biodegradable materials.
3. Give ink cartridge recycling services a shot.
Ink cartridge recycling services pay you for your empty ink cartridges. Whether it's inkjet or laser, they'll take the cartridge and give you money back. Depending on the service, sometimes it can be as simple as registering on the site, sending in your empty cartridges, and receiving a check in the mail.
4. Refill them for later use.
You don't have to recycle your ink cartridges. You can refill and reuse them instead. However, there's a catch – it has to be a cartridge that you've only used once. You can buy a refill kit and fill up the cartridge for another use. It's a messy alternative but an excellent way to use the same cartridge one more time.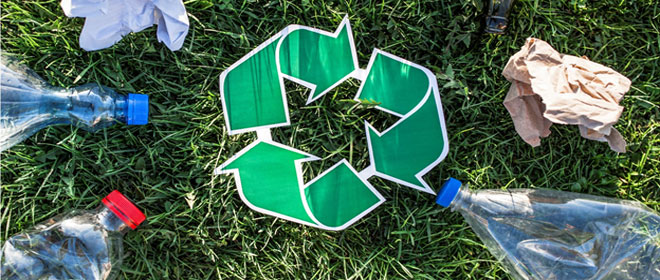 Recycling your ink cartridges is good for the planet. It reduces waste and helps to conserve natural resources. Refilling your cartridges is also an excellent way to reuse what you already have. Regardless of the method, recycling is the key to reducing your business's carbon footprint and protecting the environment for future generations.
You can also recycle your ink cartridges at home using the same methods. Always test the cartridges before tossing them in the recycling bin. After all, you should get your money's worth and use every last drop of ink before recycling the cartridges and buying new ones.