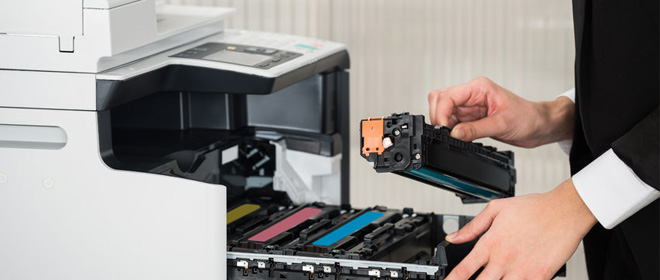 Technological advances in the printing industry have resulted in the production of new printer models with even more impressive capabilities than their predecessors. This new generation of printers has introduced models that are not only more affordable than older versions, but also record longer duty cycles with faster print speeds. However, even the most recent innovations from printer manufacturers are still unable to prevent common problems such as paper jams and configuration errors that make these all-important devices frustrating to use. If not adequately addressed, these routine issues can lead to costly repairs and—in rare worst-case scenarios—render your office printers useless.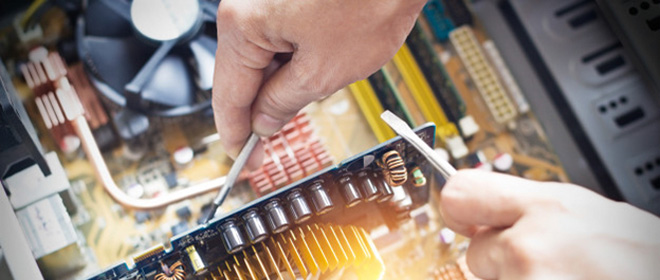 You can, however, reduce the incidence of these problems by investing in reliable printer maintenance strategies. Here are nine of the easiest, most cost-effective ways to go about it:
1. Invest in quality brand
The age-old adage that a product is only as good as its manufacturer's reputation holds true even in the printing world. If you hope to avoid some of the most common and costly printer handicaps, an investment in a reputable printer brand can save you countless headaches—and repair bills—in the future.
Before making a final choice on a printer model, be sure to read through customer reviews before having it installed in your office, taking note of reviewers' insights regarding the severity of problems encountered as well as the quality of customer service by the manufacturer.
While top brands have an excellent reputation for quality products, that isn't the only reason to buy from them: their replacement parts are also readily available in the rare event that something does go wrong.
2. Have it configured professionally
Did you know that a significant percentage of printer problems stem from poor configurations? While the latest generation of printers are better than ever about offering plug-and-play options, many still require somewhat complicated configuration procedures before they can be used. If you intend to have a single printer serving an entire floor of your office, consider engaging a professional to help network the printer to the different computers and workstations on the floor.
3. Recycle cartridges
A key thing to remember when evaluating printer models is that cheap printers will almost always use expensive cartridges. This tried-and-true pricing model is seen everywhere from video game consoles and game discs to shaving kits and razor blades. It's simply the nature of the business—manufacturers will offer lower prices on the front end (initial purchase of the printer itself) to make more money on the back end (recurring purchase of ink cartridges).
While most of these reasonably priced printers come equipped with partially filled cartridges to get you started, you might end up spending more than half the price of the printer when acquiring your next pair of black and color cartridges. The fact that most of these cartridges aren't re-usable exacerbates this problem. Avoid these high maintenance costs by choosing printers that support the use of compatible and remanufactured ink and toner cartridges.
4. Go with printer quality over quantity
For larger companies, significant savings in the printer maintenance department can be achieved simply by reducing the number of printers. Instead of having a small printer on every desk, consider implementing central printing stations. Each computer in the office (or in a single area of the office, for larger companies) can then be networked to the printer at the central printing station. This approach minimizes the costs associated with maintaining several printers while reducing the number of idle resources lying around the office.
5. Conduct regular printer checks
You don't have to wait until your business printer jams or breaks down to have it checked by a professional. If your company relies heavily on printed materials, engage a repair professional to conduct regular maintenance checks on your printers. An ounce of prevention is worth a pound of cure, as the saying goes—and these checks are no exception, going a long way in helping to detect costly problems before they even occur. This not only benefits businesses by reducing repair costs, but also prevents downtime and any associated costs due to lost productivity.
Even if you choose not to hire a professional to perform regular checks, keeping an eye out for uncommon rattles or printing errors can be a helpful preventative measure. Be sure to contact a professional maintenance expert whenever you notice these irregularities, as they often indicate deeper underlying issues.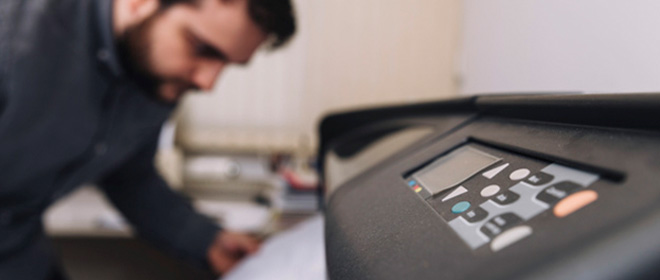 6. Invest in a maintenance kit
Almost every popular printing brand offers a maintenance kit for their big box printers. Your best bet is to order this together with your printer upon purchase, but even if you put it off, at least be sure to buy one once system begins showing signs of wear. These kits consist of printer cleaning equipment, common replaceable parts, and other maintenance supplies.
7. Keep them away from dust and debris
The buildup of dust particles on the toner or ink cartridges—as well as the accumulation of debris inside the printer—greatly inhibit your printer's operational efficiency. Dirt and debris can not only cause paper jams, but also cause the appearance of ink streaks on your documents.
Most manufacturers include a user guide on how to clean ink and toner cartridges, with the most popular method involving the use of cotton swab and purified water. You can also rid the printer of larger debris by using a small vacuum. However, the easiest and most effective approach is to prevent the dust and debris from accumulating in the first place by keeping your printer in dust-free parts of the building and covering it up when not in use.
8. Only use original replacements for repairs
When the time comes to finally repair or replace a printer part, be sure to only use the original replacement parts. There's a time and place for third-party options, but repairs aren't one of them—avoid the cheaper options, as there's no guarantee that they undergo the same levels of testing and quality control as OEM parts. As a result, they can often end up causing further damages to the printer.
9. Consider laser printers
In addition to the typically considered factors such as anticipated printing volume, networking needs, and multi-function desirability, you should always consider your maintenance budget as well when deciding on a printer model. If you don't intend to capitalize on color prints, you can trim your maintenance budget a little by avoiding inkjet printers and opting for a laser printer instead. These record lower maintenance costs than their inkjet counterparts, thanks to their longer duty cycles and lower average cost per page.
The bottom line
Printing plays a critical role advancing the operations of almost every business. However, the costs associated with maintaining these crucial office tools shouldn't outshine their benefits. Keep these costs in check by minimizing the number of printers in the office, performing routine checks (either by engaging a maintenance professional, or keeping an eye out for red flags yourself), and investing in manufacturer-provided maintenance kits. Most importantly, only invest in reputable brands and their replacement parts. Follow these guidelines and say goodbye to your printer woes!