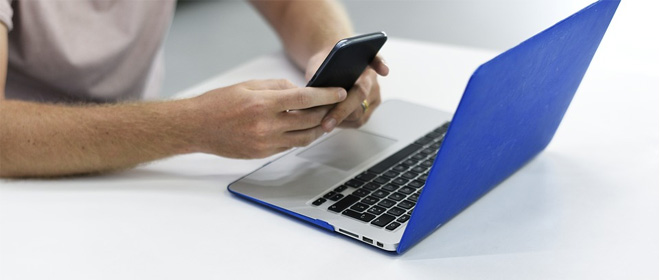 If you are working on a new marketing strategy for your business, you may be tempted to focus almost exclusively on digital channels such as email and social media marketing. However, marketing with printed materials is still an effective and indispensable way to reach prospective customers. If you're not convinced, here are seven reasons why print marketing still matters:
1. Cost Effectiveness
Thanks to advances in printing technology, print marketing is more cost-effective and accessible than ever. If you face a tight budget, investing in a decent color printer and handling your firm's print marketing needs in-house is a terrific way to save. As for postage, mass mail rates are available for all printed mediums, from postcards to standard letters, and they make it easy to keep costs in check.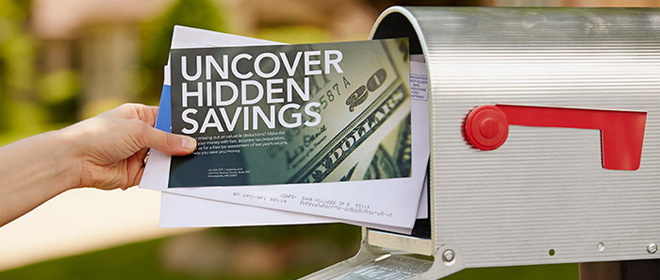 2. In-House Production
Even if you have little to no experience in developing printed marketing materials, modern software has nicely evened out the learning curve that's involved. Indeed, the right program allows you to dream up, develop, and produce high-quality printed materials at the drop of a hat. Typically, all that you need to do is to drag and drop the desired elements into a pre-designed template, then adjust images, fonts and color schemes as needed. With a quality in-house printer, you'll be churning out glossy, professional-quality materials in no time.
3. Tangible Results
There's a lot to be said for digital marketing and its scalability and targeting options, but it poses one considerable drawback: It is completely intangible, and anything that customers see exists only online. Printed marketing materials, on the other hand, give people something to hold on to and to consider. They are less likely to get lost in the shuffle, as emails and text messages so often do. This makes them more memorable and impactful than digital campaigns in specific use cases. For lengthier pieces especially, print is the way to go; when people are presented with walls of text on a screen, they tend to click their way elsewhere before too long.
4. Proven Results
Sure, being able to check online marketing analytics in real time is convenient. Just because it's not possible with printed materials, however, doesn't mean that print is irrelevant or non-quantifiable. The very things that have always made direct mail marketing so effective continue to hold true, and that's because people still open and read the mail. Indeed, according to the U.S. Postal Service, 81 percent of direct mail recipients read or scan their mail every day.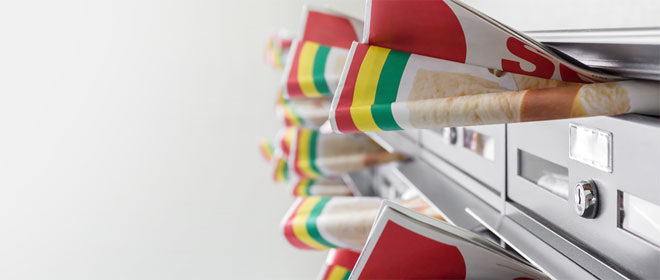 5. Variety
If you think that you are limited to sending out an occasional postcard to your marketing mailing lists, think again. Print is remarkably versatile—even in the digital age—and you can take your pick from a variety of compelling options. Check in with a colorful postcard, raise awareness about a new product with a glossy brochure or give people a good look at your offerings with a full-fledged catalog. For every type of direct mail, there are countless variations as well, so the possibilities truly are endless.
6. Unique Branding Opportunities
Even in the digital age, demonstrating your company's legitimacy strictly through the internet is easier said than done. When customers see no sign of your business outside of the internet, they can't help but to wonder if you're running a fly-by-night operation. Postcards and brochures are also less intrusive and aggravating than pop-up ads and banner ads. Print marketing allows you to expand your branding beyond the digital realm, reaching out to people who perhaps don't tend to go online very often. One thing's for sure: Your printed marketing materials won't go to waste.
7. Bridge the Gap Between Digital and Print Marketing
Finally, you don't have to choose digital over print or vice-versa. In fact, the two can coexist peacefully, and they can even reinforce one another. For example, you can send out postcards with QR codes on them. When scanned, the code can send customers to your website, landing page or other online destination. In marketing emails, you can remind customers to be on the lookout for your brochure or postcard; this works especially well if the printed materials include some sort of special offer.
Although you can certainly always hire a marketing firm to develop your printed materials for you, it can just as easily be done in house with an investment in decent printer technologies. With small investments of time and money, you can produce and mail out printed marketing materials that are every bit as effective as those that are produced by professionals--and you'll save a bundle too.