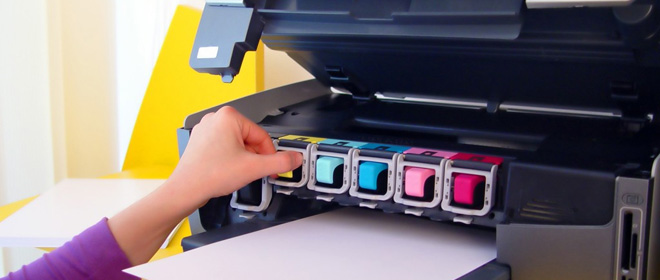 Like many people, you probably show up at work intending to tackle as much stuff as possible. By the time 5 p.m. rolls around, however, it may feel like you've hardly accomplished a thing. What gives? All kinds of things can reduce productivity in the office, but there are ways to fight back. Read on to pick up 10 easy tips for improving productivity at work.
1. Get Organized
If your workspace is usually messy and unorganized, you probably spend half your time trying to find what you need. A great way to keep things from getting out of hand is by implementing a "clear desk" policy: At the end of the day, your desk must be cleared off before you can leave.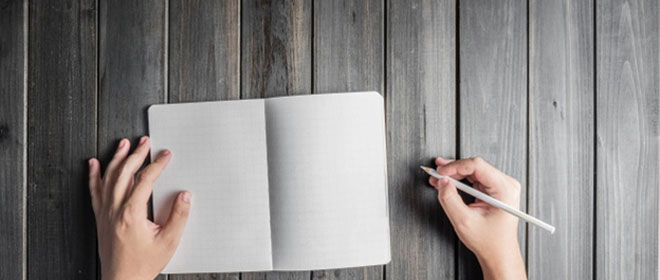 2. Prioritize Your Day
Treat the start of each workday as a blank slate. Before doing anything else, sit down and come up with a rough schedule for the day. Prioritize tasks to ensure that the most important and challenging things are handled first. That way, the latter part of your day should be smoother and more manageable.
3. Take Breaks
When you're in the middle of something, stopping for a breather may not seem like a viable option. However, occasional breaks are crucial for both your mental and physical well-being--and taking them actually helps to boost productivity. If possible, pencil in five- or 10-minute periods throughout the day for stepping away from your desk.
4. Stay Hydrated
Keeping your nose to the grindstone is good for productivity, but it can also negatively impact your health. You'll be at your productive best when you feel your best, and staying hydrated is a key part of that. An occasional cup of coffee or tea is fine, but try to stick with plain water as much as you can.
5. Digitize Everything That You Can
Finding digital files is a lot faster and easier than finding paper files in a filing cabinet. Get into the habit of digitizing everything that you can as soon as you can. The less digging through filing cabinets that you have to do, the more productive you will be in general.
6. Turn Off Notifications
When you really need to focus on something, turn off all notifications until you are finished. Even though you are at work, you don't need to read and react to every email the second that it hits your inbox, and voice mail is there for a reason. Needless to say, you should also turn off notifications for your personal phone as well, or you will find yourself repeatedly stopping to check it throughout the workday.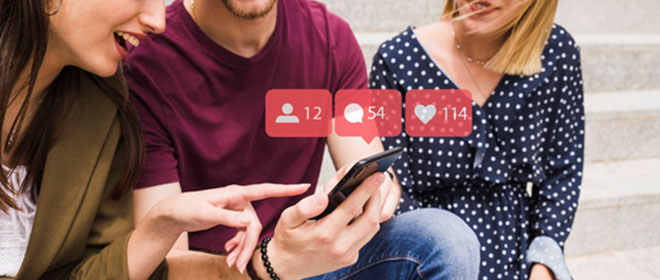 7. Improve Office Décor
A tidy workplace is conducive to productivity, but generic, dull surroundings aren't exactly inspiring. You are more likely to be highly productive when you are comfortable with your surroundings, so put some time and effort into boosting the interior decor of your workspace. Even adding a living plant or two can work wonders, so play around with some ideas until you arrive at the decor that's right for you.
8. Develop a Print Management Plan
How often does work grind to a halt because of printer-related issues? If no one is currently responsible for ordering printer supplies or for having routine maintenance performed, take matters into your own hands by developing a print management plan for the office. Analyze the office's printing habits for a bit to determine how often supplies need to be ordered. Stay one step ahead of the game by having maintenance performed as needed. If your team is large and churns through lots of ink, you may find yourself ordering cartridges several times a month, and those costs add up—consider remanufactured ink and toner cartridges to help keep your ink budget under control in this case.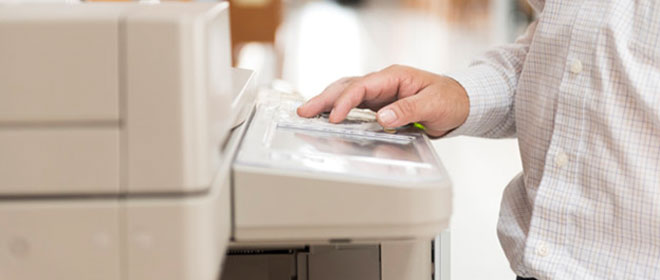 9. Say No to Meetings
Whenever possible, turn down requests for in-house meetings. All too often, they last for excessive lengths of time, and little to nothing is actually accomplished. Always see if the topic at hand could just as easily be handled via email, and suggest that instead.
10. Keep Your Personal Life at Home
Although it should go without saying, the office is not the place to catch up on your personal business. While it's understandable the need to be accessible for children, spouses and others, work is not the time or place to check personal emails and texts or to take personal calls. If possible, leave your phone in a drawer or otherwise out of sight to ensure that you can focus on the task at hand.
With these habits in place, your productivity in the office is sure to skyrocket in no time.